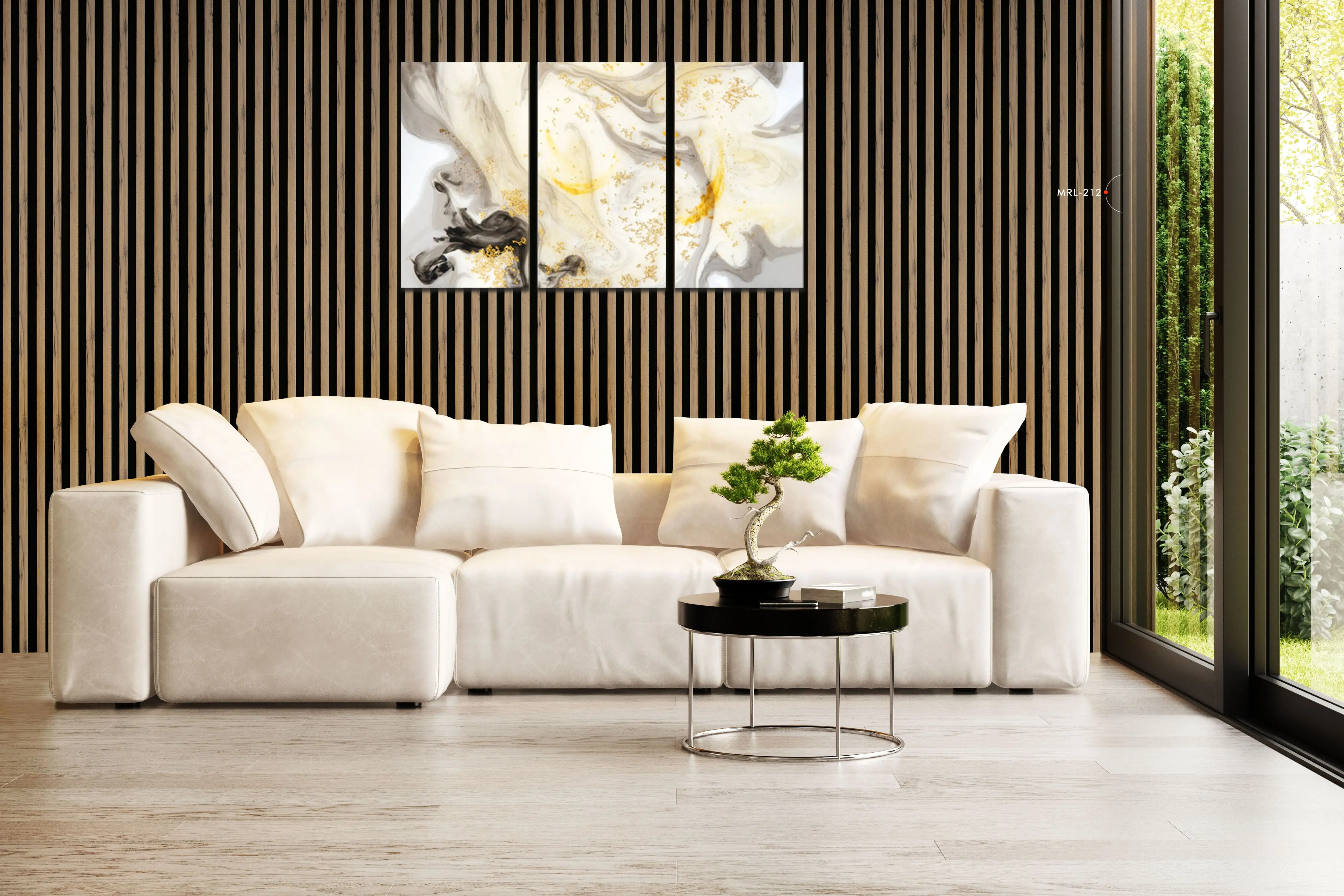 Interior Louvers
Meraki PVC Laminates is a prominent Interior Louvers manufacturer. Our Interior louvers are designed with superior craftsmanship and are built to last. They are highly durable and require minimal maintenance for long-lasting performance. Our Interior louvers are esthetic as well as efficient. Our louvers help to trap air and reduce heat and cold that can enter a room. It also helps to reduce energy costs and create a more comfortable living environment. We offer a variety of styles and sizes to suit any space. Our products are easy to install, low maintenance, and can be custom tailored to fit any specific need.
We are committed to providing our customers with superior-quality Interior Clads at competitive prices. We strive to provide the best customer service and ensure our customers are satisfied with our products.
Features of Interior Louvers:-
Improved Airflow: It allows air to circulate efficiently, providing a comfortable environment while reducing energy costs.
Light Control: It provides greater control over the amount of natural light that enters a room, which helps to reduce glare and UV exposure.
Privacy: It provides a level of privacy and screening from the outside world, making them ideal for areas such as bathrooms or bedrooms.
Acoustic Insulation: It can help to reduce sound transmission, making them ideal for areas where noise levels are of concern.
Versatile: It comes in a range of styles, colors, and materials, making them suitable for any interior decor.
USP Of Interior Louvers
Take benefit of our expertise & experience. Request a Query!